Fairway Project - Permian Basin, West Texas
Click here to read The Imperishable Permian Basin article provided by the Independent Petroleum Association of America (IPAA).
Target's Fairway Project consists of approximately 4,500 acres, and is part of the highly sought-after Wolfberry oil resource play in West Texas. The company has up to 112 well locations on a 40-acre well spacing.
Target has a 55% average working interest in the play.The operator is Trilogy Operating, Inc. out of Midland, Texas, a company with a long history of drilling successful wells in the Permian Basin.
A map of Target's Fairway Project in the Midland Basin is shown below: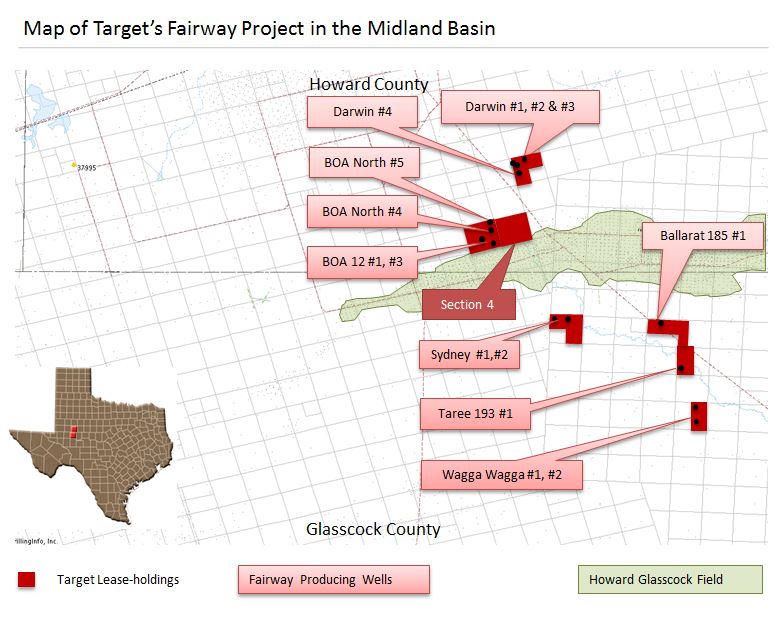 The Homar well was sold in 2015.
Since its entry into Fairway in late 2011, the company has enhanced the value of the project by pursuing an organic growth strategy which has:
However, in today's commodity price environment with oil prices having dropped dramatically, Target is suspending its drilling program pending a price recovery.
The graph below shows Gross Monthly Production in the Fairway Project.