Welcome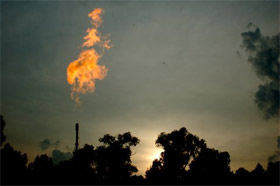 Welcome to Target Energy Limited's ("Target") website.
Target Energy Ltd is an oil and gas exploration and production company listed on the Australian Securities Exchange and trading under the symbol "TEX".The company is listed in the U.S. via the OTCQX platform under the symbol "TEXQY".
Target's business strategy is to acquire meaningful acreage leaseholds in US onshore hydrocarbon basins which contain significant untapped oil and gas reserves.

Our objective is to grow production, reserves, cash flow and shareholder value through a comprehensive drilling program which utilises current oilfield technology in both conventional and unconventional oil resource plays.

Target has been successful in securing acreage in the prolific and highly sought-after Permian Basin in West Texas.The company currently has 14 producing wells in this holding.

Texas is the area selected by Target for its operations. It is a well-established oil and natural gas province with reasonable regulatory environments and tremendous opportunities for future growth.


For more information on our operations please visit the "Operations" section of this web site.